Your health: there's no better investment you can make throughout your lifetime. After all, a healthy body can ensure you live longer, feel better, and have more active, fulfilling days.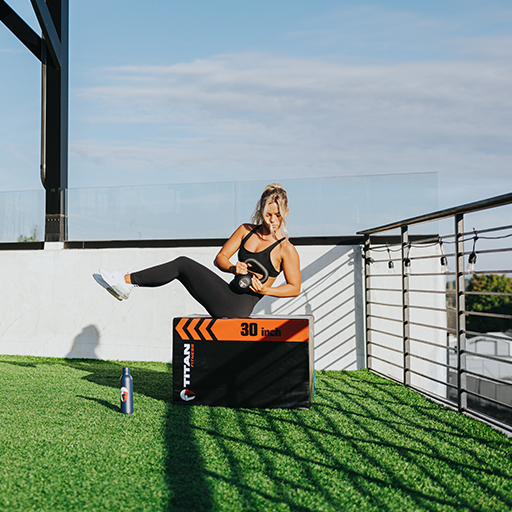 Exercise is an essential part of staying healthy and looking your best. To make exercise more accessible, many people choose to build home gyms as a convenient alternative to fitness centers. A gym at home lets you slip a good workout into the middle of your regular daily activities since the prep time required is minimal. Also, with a home gym, the equipment you want will always be available, and you can ensure that the space and machines are as clean and organized as you prefer.
One of the best parts about establishing a regular fitness routine at home is that you don't have to go anywhere to complete your workouts. Sweating it out at the gym doesn't always fit everyone's schedule. So, why not do these workouts at home?
Titan Fitness has a vast selection of unconventional cardio equipment to support working out at a home gym. This equipment helps you perform exercises and get your heart beating without needing high-tech workout machines.
Here's what you should know about doing cardio at home. We've also included what equipment will help you do cardio without machines to maximize your outcome, no matter your goals.
What Is Considered a Cardio Workout?
A cardio workout is essentially the same as an aerobic one because it elevates your heart rate and gets your blood pumping fast. By increasing blood flow, these workouts speed up oxygen flow throughout your body. The only difference is the mechanism they refer to: cardio exercise refers to the heart pumping blood through your body, while aerobic exercise refers to the oxygen moving through the body.
While most types of exercise increase your heart rate, some focus more on helping you build muscle—or alternating periods of high intensity with periods of rest (anaerobic exercise). These are usually not considered cardio.
Instead, cardio or endurance workouts get you to raise your heart rate and keep oxygen circulating through your blood vessels consistently over some sustained period. One way to determine whether you're doing a cardio workout is to ask yourself if you're breathing harder than usual but not so hard that you must stop and take long breaks.
Enduring this process improves your cardiovascular system, including the strength of the heart, blood, and blood vessels. Ultimately, these workouts make your body more efficient at delivering oxygen to all body parts that need it.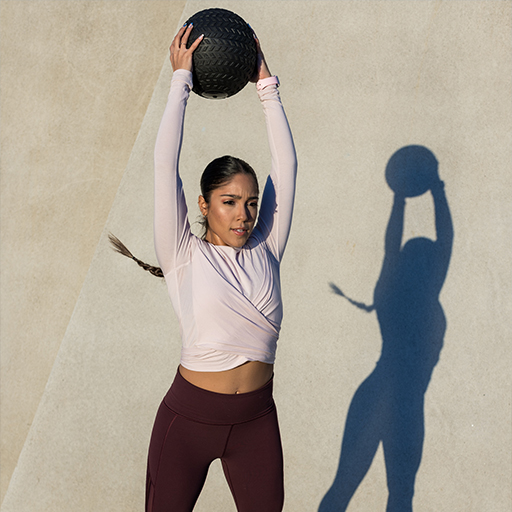 Cardio workouts usually do other good things for your body besides making your heart healthier. They also strengthen and tone your muscles. However, for something to qualify as cardio, it should consist of aerobic exercise to improve endurance and make you fitter.
When you finish your workouts, you'll likely sleep better at night—a bonus. Cardio also boosts adrenaline and creates other feel-good chemicals in your brain.
What Are Examples of Cardio Exercises?
Cardio can look like almost anything, as long as it gets your blood pumping. Some of the most popular examples of cardio exercises are:
Running or jogging
Walking at a brisk pace
Swimming
Cycling
Boxing
Walking or running stairs
Rowing
Jumping rope
Dancing
Kickboxing
Cross-country skiing
Kayaking
Rollerblading or inline skating
What Is the Most Effective Cardio Equipment?
Cardio equipment helps people get their blood pumping as they build cardiovascular strength. Machines also assist athletes with targeting specific muscle groups.
As for which equipment could burn the most fat, one machine doesn't work better than any other. What matters is how hard you work and how long you can sustain your workouts, whichever equipment you choose.
Cardio machines often include:
Treadmills
Ellipticals
Stationary bikes
Rowing machines
Stepping machines
Recumbent bikes
Stair climbers
Ski machine
And more
What Home Gym Equipment Is Particularly Good for Cardio or HIIT Training?
There's no need to belong to a gym to master cardio workouts when you can do cardio at your home gym. Plus, you don't need to invest in any large, pro-gym-style cardio machines. Instead, you can buy unconventional cardio equipment that helps you achieve an equivalent, high-quality workout.
Many types of unconventional cardio equipment are available to get your blood pumping. The following equipment options are some of the best types you can use to improve your fitness without leaving your personal space.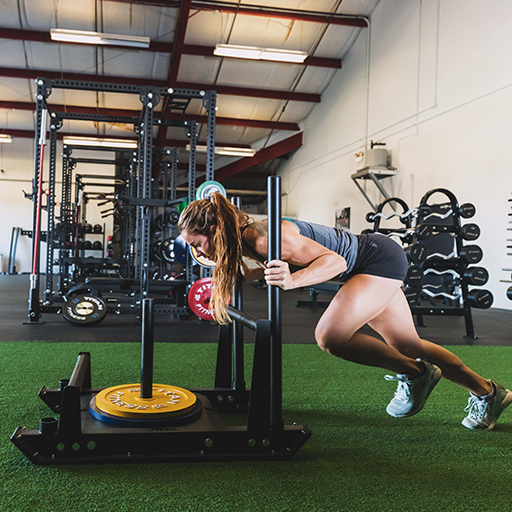 Sleds
Sleds are a type of weighted workout equipment that athletes pull and push across the floor. They offer the opportunity for a cardio workout that also builds strength. Make sure to use sleds on a surface that won't get damaged by dragging a heavy object.
Sandbags
As their name suggests, sandbags are small bags filled with sand that can make any cardio workout more challenging or taxing. Consider holding them while running or doing other movement exercises for an even tougher cardio experience.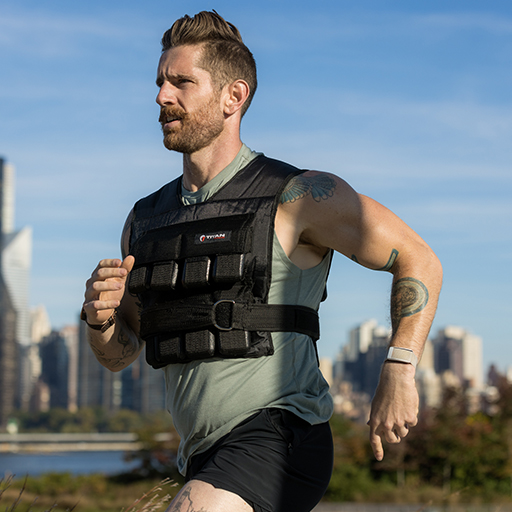 Weight Vests
Like sandbags, weight vests add more strain while you exercise to make the exercise challenging—but they are wearable, leaving your hands free. Weight vests are fantastic for any cardio, and you can pick the weight you want to wear to manipulate the difficulty of your workout.
Ropes
Ropes are an excellent way to get in a cardio workout that builds upper body strength. Weighted ropes called battle ropes can be swung and manipulated to get your heart pumping fast. You can use battle ropes with a partner or attach them to a sturdy surface and swing them on your own.
Boxing Equipment
Boxing isn't only a pro sport but a way to do cardio without machines. When you use boxing equipment like a bag and gloves, you'll work your arm muscles while you get your blood flowing. Boxing is also a good option for exercise if you want to release some negative emotions. When you box, you can release a lot of frustration or pent-up anger while working out.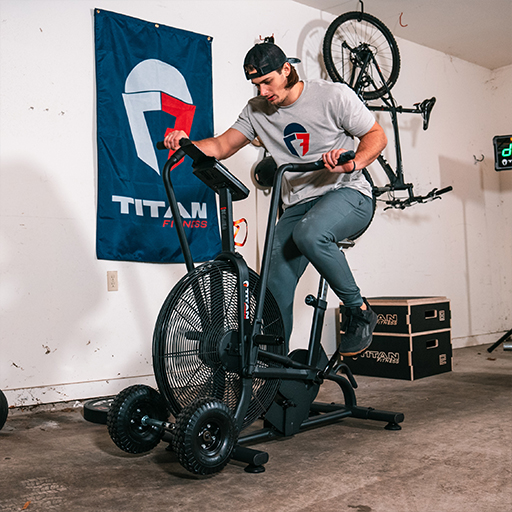 Fan Bike
The fan bike is the closest thing on this list to a cardio machine you'd find at a gym. However, a fan bike is simply an upright stationary bike with a fan as its wheel, letting you power the fan as you pedal.
Fan bikes are great options for high-intensity interval training (HIIT). During HIIT, you can alternate between pushing yourself hard/to the max and then letting up on your speed and intensity to keep the heart pumping without overtaxing your cardio fitness and muscles. One final good thing about a fan bike? You can cool yourself down while you make yourself sweat!
Weight Balls
Weight balls can be tossed around for a home cardio workout. You can pair up with a partner and throw the balls back and forth, or if you're alone, you can throw the weight balls hard against the ground or wall, pick them up, and repeat. Weight balls are just one type of manipulable weight that creates the opportunity for tough cardio workouts for athletes.
Kettlebells
Kettlebells are excellent for building muscle. Adding them to a movement workout will increase the taxation on your cardiovascular system, making a workout effective for strength and endurance training. Kettlebells are liftable, swingable, and passable, so there are many ways you can incorporate them into a fast-paced workout that increases your heart rate.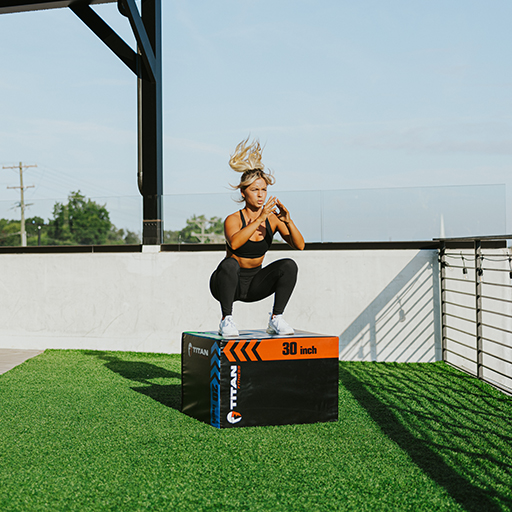 Plyo Boxes
Plyo boxes are sturdy, balanced boxes that athletes jump on and off during a workout. You'll find many types available for exercise, including ones made of foam or wood. Others are adjustable, so you can increase or decrease the difficulty of your workout as needed.
You can also use plyo boxes as a tool for plyometric training that builds endurance and strength. A plyometric workout is one of the best well-rounded exercise choices because it greatly stresses your cardio system and muscles. And it helps you develop coordination and balance, too.
Is It Okay to Do Cardio Every Day?
If you've gotten used to doing cardio at home regularly, you may be wondering if it's okay for your body to do a cardio workout every day. The answer is: it depends on your fitness goals.
You might want to avoid doing cardio every day when trying to lose weight. While cardio helps build endurance and burn fat, it can also put you at risk of injury.
Additionally, people with chronic health conditions or those recovering from injury or illness may not want to do cardio daily. Cardio can be intense and taxing, and you might want to ease back into a cardio fitness routine two or three days a week. This slower approach helps you build up your endurance without harming your body.
If you're already fit and want to maintain your fitness level (or improve it), doing some daily cardio should be fine. However, keep daily cardio sessions to 30 minutes maximum.
Exercise should be sustained, moderate-level training because overtraining can lead to injury. So, unless you're trying to stay in shape for a sports team's season or you're training for an upcoming endurance event, it may be safest to alternate weight or circuit training with cardio mixed in. And don't forget to rest, too!
Are You Shopping for Unconventional Cardio Equipment?
A home gym has plenty of benefits, particularly as we ease out of the pandemic and adjust to changes in our work and life routines.
Check out our Titan Fitness endurance equipment if you want to fill your home gym with unconventional cardio equipment. These pieces have been designed to help you do a powerful and effective cardio workout—and build muscle—without needing to drive anywhere.
Built to last, our unconventional cardio workout equipment can help you reach a new level of fitness and maximize your superpowers—with no cardio machines required.