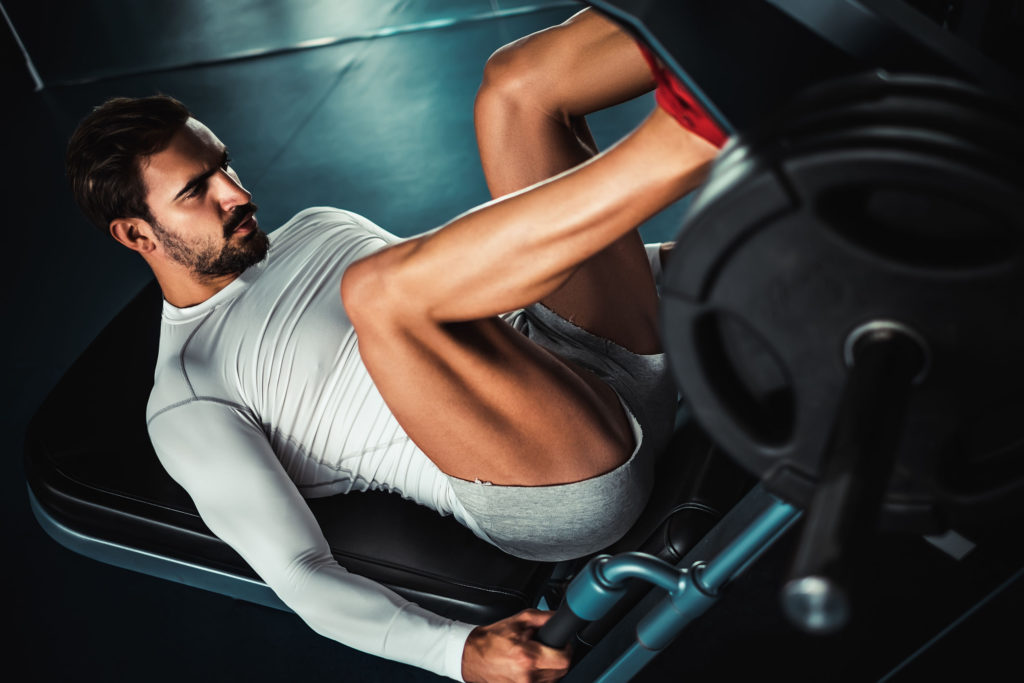 Despite the jokes, leg day is more than just the punchline to a counter-argument about not working out. Establishing a bodybuilding strategy that incorporates a healthy variety of muscle groups will often make the difference between long term success (and results), and amateur attempts to tone up your biceps/quads for summer beach season.
Seriously: don't skip it.
Your legs literally carry you everywhere, including to and from the gym— it's important to give them the respect they deserve as one of the most important muscle groups in your body. And yes, it helps to have something to do on days where you're not working on your arms and chest. Below, we've put together a quick rundown of exercises you can add to your current regimen to target your legs, along with tertiary muscle groups that can suffer from a lack of attention when utilizing common techniques. Follow along, and remember: fitness is about more than just the muscles that make you look good.
THE SCIENCE OF SQUATTING
Arguably one of the most effective and versatile techniques when it comes to building and maintaining leg mass, squats can make for a simple way to get started— here are a few popular variations to consider.
Basic (Beginner's) Squat: Not used to doing leg exercises? Just getting started? No problem. Practice by incorporating some basic, no-equipment squats into your routine to cultivate your form and condition your tendons for more complex exercise.
Kettle-bell Squat: You might have guessed it from the name, but this squatting exercise involves utilizing proper squatting form, while holding a weighted kettle-bell using both arms— shoot for 10-20 reps using a weight you feel comfortable with.
Barbell Squat: If it's time to get more serious, this might be your go-to leg workout. You should ideally perform this exercise using a squat rack, and proper form (ensuring you exercise good back posture, aren't using excess barbell weights, etc.) are key— if you plan on attempting barbell squats, make sure you have a spotter and do plenty of research first.
LEG PRESSES, EXTENSIONS AND YOU
You might need to visit an actual gym for this one— extensions and presses are some of the more effective leg exercises that you can perform, but require a machine. Still, if you have access to a leg press/extension machine (or even own one at home), these are a good use of your time.
Leg Presses: While they can seem somewhat complicated at first glance, leg presses are honestly a simple way to work your core muscle groups. This exercise gets big ups because it can be easily customized— most machines should allow you to set your weight limit of choice and work around a resistance level that you're comfortable with.
Leg Extensions: While similar, leg extensions make their distinction by focusing more on frontal leg motion, rather than one similar to a squat. While extensions don't involve the use of extraneous weights or barbells, they still allow for a customizable range of muscle improvement, by allowing for a range of leg positions that target different groups.