A home gym has several benefits. Working out at home reduces your drive time to the gym to zero. It also saves you a lot of time during your actual workout, as you don't have to wait for equipment to open up. Setting up a home gym from scratch is easier than you might think. To start, power racks should be among the first equipment you install.
Power Racks for At-Home Gyms
There is a wide range of power racks for at-home gyms. However, each one has different features that make it appealing to different trainers. While most of them function similarly, they differ in the flexibility they offer and the accessories available.
Offered in 81 and 92 inches, the T-3 series power rack is a must-have for at home gyms. 2-by-3 inch 11-gauge square steel uprights make this power rack extremely durable. This impressive rack comes with a 1.25-inch pull up bar, a 2-inch fat pull up bar, and 2 reinforced J-hooks. Featured laser-cut holes along the uprights allow for your power rack to be compatible with many accessories for optimal workouts. You can feel safe with the T-3 series for it has a rackable capacity of 1,1000 pounds to a total rack capacity of 4,400 pounds. Trust us, the T-3 series power rack is worth checking out.
Pros:
Durable
Easy to assemble
Works with a multitude of accessories
Extremely large load capacity
The TITAN power rack is a strong rack with 3-by-3-inch 11-gauge steel uprights. It has a 2-inch hole spacing as well as numbered laser-cut holes throughout the rack. The keyholes on the TITAN rack allow you to use a range of attachments with it. The rack comes with four heavy-duty steel uprights, two bottom braces, and two top braces. It also has a front and rear cross member. When looking for power racks for at-home gyms, this should be one of the top considerations.
Pros:
Sturdy and strong
Durable
Easy to assemble
Large load capacity
Among the power racks for at-home gyms, the X-3 Series offers a good solution that many lifters and athletes would appreciate. This rack does not need you to bolt it to the ground. It has heavy-duty 3-by-3-inch uprights and a sturdy construction that supports the weight for your workouts. It has a flat foot design, which gives you more stability for your exercises. The double-sided gusset plates further enhance the strength and support of the rack. The height options for the rack are 82 inches and 92 inches. You can also have 10-inch or 24-inch extensions to increase the depth.
Pros:
Skinny and fat pullup bar included
Strong and sturdy
Comfortable height
Flat foot design for stability
Olympic Squat Racks
As an important part of your home gym, the squat rack should be durable, versatile, and useful, and it should also fit the space available. With there being a wide range of Olympic squat racks available on the market for your home gym, each rack has advantages and disadvantages that you need to consider before you can settle on one.
Professional weightlifters and athletes need Olympic squat racks that are strong and safe for the user. The Titan X-3 Squat Stand optimizes stability in its flat foot design, with 3-by-3-inch heavy-duty uprights. There is a laser-cut hole pattern on the uprights and through the bench zone as well as 2-inch hole spacing to allow adjustments. Its weight capacity is 1,000 pounds, and it measures 92 inches in height, 49 inches in width, and 48 inches in depth, resulting in a weight of about 203 pounds.
Some of the features of this rack include two X-3 spotter arms, double-sided gusset plates, a 1.25-inch pull-up bar, and a pair of UHMW-lined X-3 J Hooks.
Pros:
Strong and sturdy uprights
Durable materials
Easy to assemble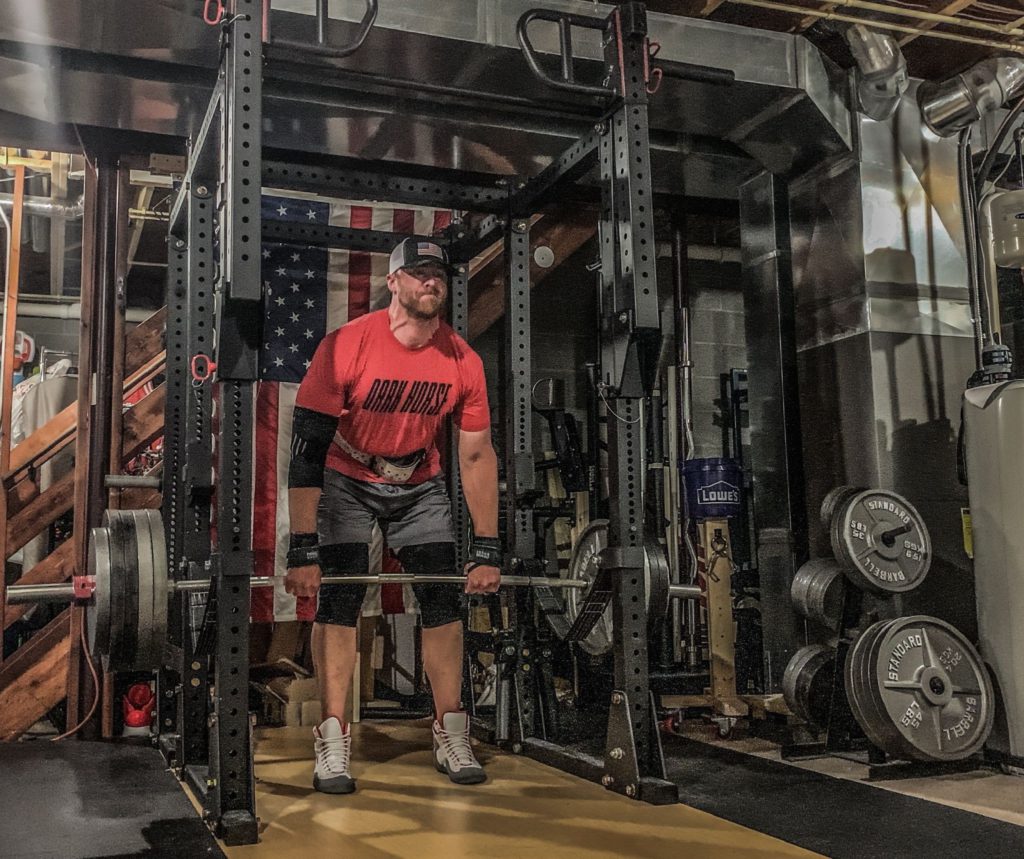 The X-3 Series Half Rack is a brilliant choice for Olympic squat racks. In fact, it is one of the top choices among professional bodybuilders. With it's 3-by-3-inch heavy-duty laser-cut uprights, this rack has a weight load capacity of 1,000 pounds.
The other features for this rack include weight plate holders, pin and pipe safety bars, and dip bars.
Pros:
Strong and sturdy
Suitable height for many individuals
Easy to assemble
No need to anchor to the floor
Greater customization options
This squat rack consists of 11-gauge heavy-duty steel uprights for heavy weight workouts. It further has J-Hooks as well as 6-inch side hole spacing on the uprights, allowing for more accessories. The rack features an independent upright design complementing the low profile, which is great for one of the top Olympic squat racks. It also has a bolt-together design that makes it easy to transport and fit into different rooms.
The rack comes with a 2-inch removable pull-up bar with quick pins.
Pros:
Strong and sturdy
Easy to assemble
Easy to transport and set up in any room
Many accessories
Wall Mounts & Rigs
Titan has some impressive wall mounts and rigs.
The 108-Inch X-3 Wall-Mounted Rig has 3-by-3-inch tubing. It is comprised of 11-gauge steel and has two 108-inch uprights. It further has a 70-inch wall mount cross member and one 43-inch pull-up bar. It has a weight capacity of 183 pounds.
The 108-Inch T-3 Series Wall-Mounted Rig is another rack among the top wall mounts and rigs. It has 2-by-3-inch 11-gauge steel tubing. Other features include two 108-inch uprights, two 70-inch wall mount cross members, and one fat/skinny 43-inch pull-up bar. It weighs 169 pounds and has a height of 108 inches. When set up, it stands 73 inches from the wall.
The 70-Inch T-3 Wall-Mounted Crossmember is a great addition to your wall mounts and rigs. It helps separate workout stations on the wall-mounted rig. It has a front/back hole spacing of 2 inches from center to center. It is made of 2-by-3-inch steel tubing with two Titan laser-cut logos on each gusset. It has a weight of 31 pounds, a height of 14 inches, and a length of 70 inches.
Exercising at home requires you to have the right equipment. Setting up your home gym means that you have to get the correct set of equipment to support your workouts. Getting the right power racks for at-home gyms is crucial for you to enjoy the gym experience without having to join a gym. Power racks vary in terms of capacity and quality, so you will need to check the specs of each rack and ensure it fits your needs.