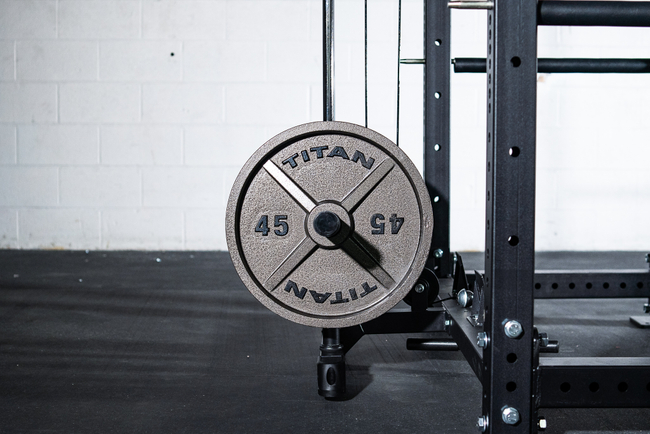 The pandemic has kept us indoor for months at a time. We learned to work from home, to learn from home, to entertain ourselves at home, and to stay on top of our at-home fitness routines. With COVID-19 vaccines around the corner and a possible end to social distancing restrictions, should you still invest in a home gym? Short answer? Yes. Long answer? Absolutely, and here are a few reasons why:
Easier to Stick to Your Fitness Routines
Sticking to your fitness routines can be hard. Throw in a busy work life, social obligations, and fast-food options at every corner, it can be nearly impossible. A home gym can help you balance working out and keeping up with your busy schedule.
Home gyms are:
Always Open and One Step Away
Designed with You in Mind Flexible to Your Wants
We get it. No one wants to drive to the gym during heavy rain. Luckily, with a home gym, you don't have to. Whether it pours, snows, or sleets, your bench, squat rack, kettlebells, and punching bag are only a short walk down the hall. Home gyms also allow for late night workouts without the late-night drives.
Your home gym is designed just the way you need it. Want a home gym but can't dedicate an entire room to it? The T-3 Series Folding Power Rack's sleek silhouette saves crucial floor space in tight locations. Your choice of rack height and depth makes it easy to optimize your gym equipment for your fitness goals and space constraints. When you're finished, you can fold the rack up and stow it for later use.
Best of all, you can set up your own unique speaker system and blast your curated playlist. You can master wall ball exercises while getting the news on your wall-mounted flat-screen TV. It's your home gym. You can do whatever you want.
You Can Work Out Your Way
Your at-home gym is your own exclusive health club. You can:
Workout on Any Machine at Any Time
Be as Loud as You Want
Be Surrounded By Your Favorite Machines
In your at-home gym, you get privacy while working out. The gym is always empty, and your favorite machine is always open. A home gym is the ultimate in social distancing, a good idea no matter what the future holds for us and COVID-19.
Working out in privacy has so many psychological and physical benefits. You can be as loud as you want during reps, rest as long as you want between sets, and never feel rushed or embarrassed by other gym members.
The possible configurations are endless when deciding on the setup that works best for your workout routines. You can purchase and arrange equipment to suit your needs or stage a multi use space for strength training and HIIT workouts.
Looking for a high quality machine that supports your workout goals? The Competition Bench and Squat Rack Combo combines upper- and lower-body exercise machines into one compact unit. Sturdy roller J-hooks keep your barbell supported at the sweetest spot, letting you hit multiple heads of your pecs and triceps. The removable bench opens up the rack for legwork and upper-body work. The same J-hooks adjust to suit your height. The machine allows for:
Back and front squats
Lunges
Deadlift
Bent-over rows
Clean, Long-Lasting Equipment
Access to clean, long-lasting equipment is one of the top reasons to build a home gym. Cleanliness was always a good idea, but these days it saves lives. Clean gym equipment is as necessary as clean hands.
Gym equipment isn't as complicated as it sounds. Built to commercial standards, our Titan gym equipment is highly sturdy and easy to use. A home setup can take many forms:
a series of kettlebells.
a set of dumbbells, an ab roller, and battling ropes and jump ropes for strength and cardio
a weight bench, barbells, and dumbbells
Specialty equipment, such as rings, bars, and beams, allows you to incorporate fun compound movements. They also help you keep your flexibility on point. There are scores of equipment subcategories, such as:
Grip training
Plyo boxes
Farmer's walk handles
Pro gym equipment endures for generations, especially if built right and taken care of. Our long-lasting construction makes a smart, money-saving option. At Titan, we focus on sourcing the highest-quality, professional products at competitive prices.