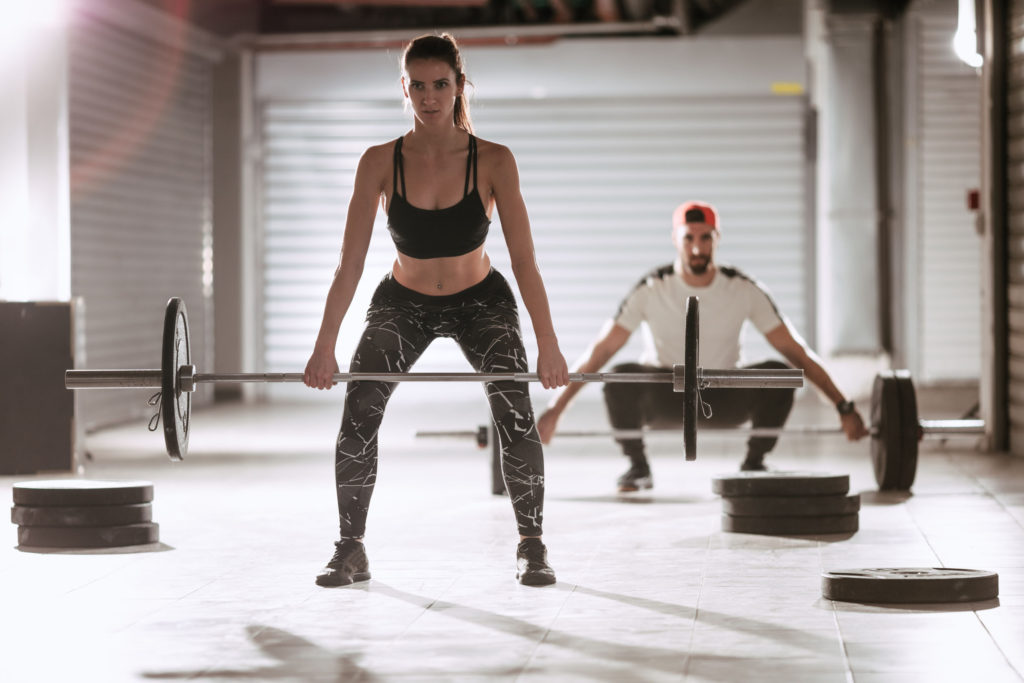 Starting and sticking to fitness goals can be hard, especially when trying to find time to hit the gym. One fun and encouraging solution is by transforming your cluttered garage into the perfect home gym. Garage gyms have a reputation of being costly, but with Titan Fitness, your customized gym can cost as little at $500. Here's how to get started:
Clean Out the Garage for Optimal Space
First things first, to have a garage gym, you have to clean it up a little bit. Clutter, especially during a workout, can be a safety concern. So, take some time to pack away the Christmas decorations and organize your space.
Start with sorting your items and making a list of all the important things to keep. Sell unwanted items and use the extra money to buy fitness equipment that will help you reach your goals.
Now, your clean space is prepped and ready to transform into your garage gym.
Garage Storage Solutions
Garage storage solutions will help you organize everything to make ample space for your gym equipment. Take advantage of multiple organizational systems for garage storage solutions, like stackable items, cabinets, and drawers. Your space can be designed to fit your home and gym needs along with your existing gym equipment. For example, Titan Fitness Dumbbells and Barbells can be arranged in horizontal positions for easy access.
Storage containers and label makers are also an easy and effective way to keep your garage organized. Containers will help you to keep related items in separate containers for easy access, as well as keeping them safe from moisture and dust. Stackable containers allow for most floor space in your garage gym.
When planning out storage solutions, be sure to think of extra space you may have, including corners and walls. Corner shelves and cabinets are designed specifically to fit the dead areas of your garage. Using vertical wall space will also keep things up and off the floor and allow for larger, heavier equipment below.
Gym Flooring
Now that your garage is organized and stored, it's time to think about gym flooring. Most garages come with concrete flooring, ideal for parking cars and storing items. However, it's not suitable for gym equipment. The ideal gym flooring should be easy to clean, chemical-resistant, and able to withstand impact and high-intensity movements.
There are a few options when it comes to garage gym flooring, carpet tiles and epoxy for example. These options will add a layer of protection to your existing flooring allowing you to create a temporary gym floor in your garage. Rubber mats serve as the perfect way to enjoy gym flooring at home, because they offer maximum support while minimizing friction.
Foam is also a great choice for gym flooring. It's versatile and offered in a wide range of colors and prints. Foam is also cushioned for support. So, even if you drop any heavy equipment on the floor, the foam flooring will absorb the impact and protect the concrete underneath.
Another great option is vinyl flooring. This type of flooring has a long life span with an easy maintenance process that includes warm water and regular, household detergent.
If you want a more traditional option, you can also use carpet for your garage gym flooring. Carpet offers a rustic and stylish look for your home gym that includes both versatility and comfort. Additionally, most carpet is cushioned for support and keeps your floors protected from heavy gym equipment.
Daily workouts help you stay fit, active, healthy. So, incorporating a garage gym into your home helps you incorporate an active fit routine into your already busy schedule. Cleaning out your garage, optimizing your space, and purchasing long-lasting, durable gym equipment is an easy first step to a healthy, balanced lifestyle.